Cracked IPod Screen Problem
Can you still recall how happy you were when you got your first iPod? It is a nice feeling to look back, am I right? Now, picture this. Can you still remember how annoyed you were when you encountered errors using your iPod? Or worst, can you still recall how frustrated you were when your iPod screen cracked? Well, it will better if we are the one to blame behind the crack but it can be hard to bear if someone have cracked it especially if they don't have your authority in using the device. You need to keep in touch with your device as your little bros or sis might get your iPod without you knowing it.
Before getting to know the strategies on how to fix cracked iPod screen, let us talk about reasons behind the issue. Getting to know the reasons will give you a better idea on how to take good care of your iPod and eventually avoid cracking it.
The number one reason why your iPod screen cracked is because of mishandling. You forgot that you have placed your iPod in your pocket, which is very tight. Have you experienced wearing a tight jeans and then when you sit down it just gives you the creep that it's going to tear? Well, that can be linked to putting your iPod on your tight jeans. Your iPod screen will crack if you put it in tight jeans.
Another event that might lead to cracked iPod screen is falling. You forgot (being forgetful can seem to you bring you down) that you have placed your iPod on the edge of the table and you have realized that it fell when you heard a bang! Ouch!
The absence of protective iPod case can be considered another reason on why you cracked your iDevice. Try putting your iPod in a travelling bag and then your mother put something heavy in that bag, can you picture out what will happen to your iPod then? I don't have to picture out because I know there is a huge possibility that it will crack.
So much for those reasons, let us now discuss how to fix cracked iPod screen. Fixing a broken iPod screen requires an advanced technical knowledge and of course, patience. For those who don't have enough experience when dealing with this kind of problem and those who don't want to take risks, don't dare to apply the techniques below because it might just ruined your device.
iPod Screen Repair Tips
First of all, unscrew the iPod so that you may be able replace the broken screen. When you unscrew it, you can see three detachable parts – front cover, back cover, and the iPod circuit, which has the LCD.
You need to use the part where the broken LCD is. You can see a ribbon cable that connects the LCD to the main circuit. All you need to is to remove it carefully. Be sure that you are not going to break the circuit or any other parts. You can easily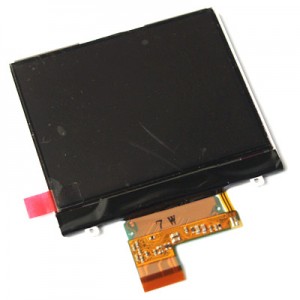 remove the LCD because it has been connected using electric pins, so no sweat!

Get your new iPod screen and then install it to the ribbon cable where you have pulled out the broken one. Push the clip down to lock the connection.

Screw the parts again and then you get your iPod a new screen.

Remember, if you don't have technical knowledge, you may refer it to people who have the knowledge in doing so. Be sure that this repairman has been accredited by Apple Inc. to repair iDevices. Just share with us if you have another great steps on iPod Screen Repair Tips.

About the Author: