6 years ago in the category
#Internet
how to Choosing Keywords for search engine optimization
how to
Choosing
Keywords
for
search engine optimization
– Lots of bloggers want to make a posting there on the front page of the google search page , but everything is not as easy as people think , There are several things that need to be considered in order for a post that you really needed .
Here I will share how SEO Choosing The Right Keywords And Qualified , so that your post is really being qualified and desirable engines .
The few things to note are :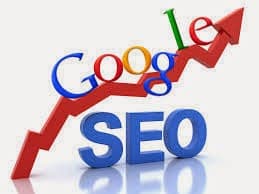 how to Choosing Keywords for search engine optimization
SEO Choosing The Right Keywords And Quality SEO Choosing The Right Keywords And Qualified :
Choosing a general keyword : In this case you should consider several things , namely , the key word that you post must be related to a label or category , Example : If you post about the design house label chosen should have anything to do with the furniture then posted as the label
post can also design furniture suitable for the home .
If this is done , then it is likely your post is on the top ten list .
Choosing a suitable theme : It is also very important , almost the same way as above , this method also proved successful and can be used simultaneously to increase your SEO .
The theme in question is , grouping things you post , like furniture and furniture materials , both highly related and can help each other .
so this method is worth a try in conjunction with the first way .
Choosing a lightweight and compact template : Turns seen from the survey , the template was also very influential in managing the blog , the blog If it is too heavy then the search engine will exclude your blog , so before you actually intend to post , it would not hurt if you check first
speed of your blog .
It's easy , just search on any search engines , keywords Speed ​​Test Blog .
Choosing The much needed post : How to really support once , as now, the way that so many sought is about Android , then for my friend who wanted to put a post I recommend the much sought after visitors , because with this friend will receive more points in
gain can be favored by visitors and search engines .
Creating Post The Long And Unique : If my friend actually intend to develop a blog buddy management , then do not half – hearted also in writing a post buddy .
make a unique post in case that my friend is not the same post with others .
so in this case the positive point that can very much my friend .
If the post pal Copy and paste the results , then the search engines will index the post buddy and posts that do not taste as good quality.
I suggest in this post at least 400 words buddy or more .
Incorporating keywords into a post : it also affects a very large and may indeed become a necessity in a post , by repeating keywords in the post three times , then the search engines will index that post you made really good quality .
I suggest to use the function keyword repetition ( Bold , Under Line , and Italic ) .
Maximizing Image : Normally in a post does not escape the images , so if my friend wants to maximize image then use the name and specifications are the same as the post title .
this can help in the search image .
so that the image search can be directed to your blog .
SEO Choosing The Right Keywords And this quality efficiently and can actually support the blog buddy management , so the above methods can be tried to manage a blog that my friend could get more visitors .